Posted by
rtmsf
on November 8th, 2007
Some day-after reactions from around Blogadelphia to last night's amazing upset of Gardner-Webb over Kentucky…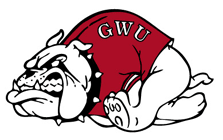 Michael David Smith over at AOL Fanhouse is on board with us in pointing out just how terrible of a loss this was for UK:
After Kentucky's stunning loss to Gardner-Webb last night, a lot of comparisons have been made to Michigan's stunning loss to Appalachian State at the start of the college football season.  But let's get one thing clear: Gardner-Webb is no Appalachian State.  Appalachian State was the best football team in Division I-AA last year. The Sagarin ratings at the end of the season had Appalachian State as the No. 53 team in the country, ahead of Big Ten teams Purdue, Michigan State, Indiana, Northwestern and Illinois.  
The Love of Sports points out that wins like this are good for college basketball because it produces publicity it wouldn't have otherwise gotten:
For this program, it's by far the biggest win they've ever seen. And that goes back to the days of Artis Gilmore and John Drew, who eventually made it into the NBA.  Yes, both Artis Gilmore and John Drew went to Gardner Webb. Bet you didn't know that one.  But this is bigger than anything they ever did there. This is Kentucky. And this is now one of the biggest upsets in the history of the sport.  Congrats go out to you, fellas. You slayed the dragon. And we love you for it.
Interesting point from Dan Shanoff on his daily roundup:
Be honest. If Tubby Smith had still been UK's coach and lost to Garner Webb – Gardner Webb – he would have been fired this morning.  New coach Billy Gillispie gets a little more wiggle room in only his second game, but it can't possibly be comfortable right now. This ain't losing to Tennessee or Florida.
A Sea of Blue informs us that some Cat fans are blaming Tubby anyway!
I see an awful lot of people blaming this loss on Tubby Smith.  Folks, that is just silly.  Even if we were to accept the argument that Smith left the cupboard bare, blaming this loss on lack of talent is utterly non-sequitur.  We have two seniors who were highly ranked, one of them a high school all-American, several highly ranked sophomores, two freshmen high school all-Americans, and a hot new coach who has resurrected programs far worse off than us.  I wonder if Gardner-Webb had a 3-star among them? 
Kentucky Sports Radio had this to say:
Here, according to Joe Lunardi, are the Running Bulldogs' best wins according to RPI Rating over the last five seasons:

• 2002-03: 4-24 (2-14 conference), Appalachian State, No. 162
• 2003-04: 7-20 (6-14 conference), Mercer, No. 208
• 2004-05: 16-12 (13-7 conference), at Central Florida, No. 108
• 2005-06: 17-12 (13-7 conference), at Minnesota, No. 83
• 2006-07: 8-21 (7-11 conference), Lipscomb, No. 179

Now we can add Kentucky to that list as well. What bothers me about the loss is not that it happened, although losing to the worst team that I can remember Kentucky falling to is bad enough. But what really bothers is me is just how bad a loss it was. Kentucky was never in the game. After the first few minutes, they were never closer than 7 and never, at any point, looked like the best team on the court. Also, this wasnt a case of a group of pesky guys getting hot and hitting ridiculous shots…..many, if not most, of the points came from layups…..often WIDE OPEN. The performance was pitiful and as a good friend of mine said at work today….."I have never seen the Cats play worse."
The pressure is on in Lexington.  How will Billy G. respond?