Posted by
nvr1983
on November 16th, 2008
Our new and improved Set Your Tivos is in the format that we expect this feature to take for the rest of the season. It will feature our top games of the week and leave the daily TV schedules to After the Buzzer. Now the top 7 games (add 3 for a few of the late round games in some of the random tournaments to make a top 10 if you want) in reverse order. . .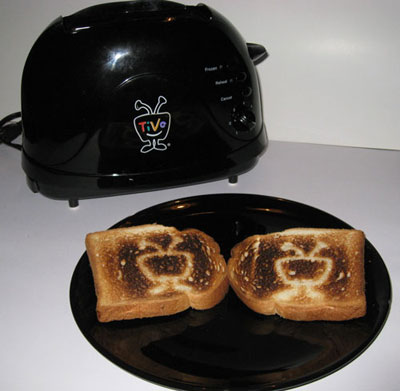 Courtesy: www.jakeludington.com
7) Illinois at Vanderbilt–Thursday, 8 PM on Fox Sports South, ESPN Full Court, and ESPN360.com: Our only featured game involving two unranked teams. We'll be watching to see if Bruce Weber has recovered from losing out on Eric Gordon, who would have left Illinois by now anyways even if Kelvin Sampson hadn't stolen him before destroying Indiana's basketball program. On the other side, Vanderbilt will be trying to recover from last year's embarrassing first round loss to Siena in the NCAA tournament after a trip to the Sweet 16 the year before that ended with a close loss to Georgetown.
6) Southern Illinois vs. #5 Duke–Thursday, 7 PM on ESPN2 and ESPN360.com:The Salukis look to recover from last year's 18-15 season after six consecutive NCAA tournament bids against everyone's favorite villain Duke. I'm sure most of you would like nothing more than seeing Duke lose in Madison Square Garden against a mid-major, but that's not happening here. Watch it to see if Southern Illinois will be challenging for the MVC title this year and if Duke is going to try to develop an inside game this year.
5) #4 UCLA vs. Michigan–Thursday, 9 PM on ESPN2 and ESPN360.com: The more interesting of the Coaches vs. Cancer games will feature two of the most prestigious programs in the country with one (UCLA) coming into the season with high expectations following 3 straight Final 4 trips while the other (Michigan) has become a source of humor for visitors to this site. Both teams struggled in the early rounds, but the Bruins will be overwhelming favorites and should advance unless the freshman get caught up in the bright lights of MSG and/or start looking forward to playing Duke in the championship game.
4) Kentucky at #1 UNC–Tuesday, 9 PM on ESPN and ESPN360.com: This game, which was once billed as one of the premier early season games, has lost much of its luster with Kentucky's opening loss to VMI and the absence of Tyler Hansbrough (and his fellow pool-jumping "Golden God" Bobby Frasor). This game will be more of a barometer for Kentucky than the injury-depleted Tar Heels. A Kentucky win would give Billy Gillispie a temporary reprieve from Wildcat fans who are undoubtedly livid after another embarrassing season-opening early-season loss. If the Wildcats want to do that, they will need to utilize Patrick Patterson much more than they did against VMI.
3) Massachusetts at #12 Memphis–Tuesday/Wednesday at midnight on ESPN and ESPN360.com: Our first look at this year's Tigers will be a relatively challenging game against John Calipari's old school. While Tyreke Evans might be one of the top players in this year's freshman class, he will be a significant drop-off from Derrick Rose. The Tigers may be able to adjust to that, but they will be hard-pressed to replace the veteran leadership and all-around play of Chris Douglas-Roberts. We will be interested to see if the Tigers worked on that small issue of free throw shooting that reared its ugly head at the most inopportune time last year. 
2) Miami (OH) at #6 Pittsburgh–Monday, 7 PM on ESPN Full Court and ESPN360.com: While this might not seem like an interesting game to most of you, I think it will give us a good idea of how good/bad UCLA is given the fact they narrowly held off the Redhawks 64-59 and whether or not Doug Gottlieb is an idiot. Given that we think it's definitely worth watching and should be a good lead-in to Monday Night Football.
1) 2K Sports Classic Championship Game (if it is #4 UCLA vs. #5 Duke)–Friday, 7 PM on ESPN2 and ESPN360.com: As noted this is only if we get our first top 5 (or top 25) match-up of the season. Both teams should be able to navigate their semifinals despite the fact that the Bruins struggled against Miami (OH) last week. Duke will probably win this game as they tend to dominate early season tournaments and the Bruins are still very green, but the Bruins young talent and Darren Collison will give Coach K and the Blue Devils a stiff challenge.
If I missed any good games and I'm sure I did, tell me about it in the comments and I'll update the list.