Posted by Matthew Eisenberg on February 21st, 2023
What a strange CBB media cycle today was, but luckily there were games to play tonight. Let's do an #overnight5 (@matteisecontributing)…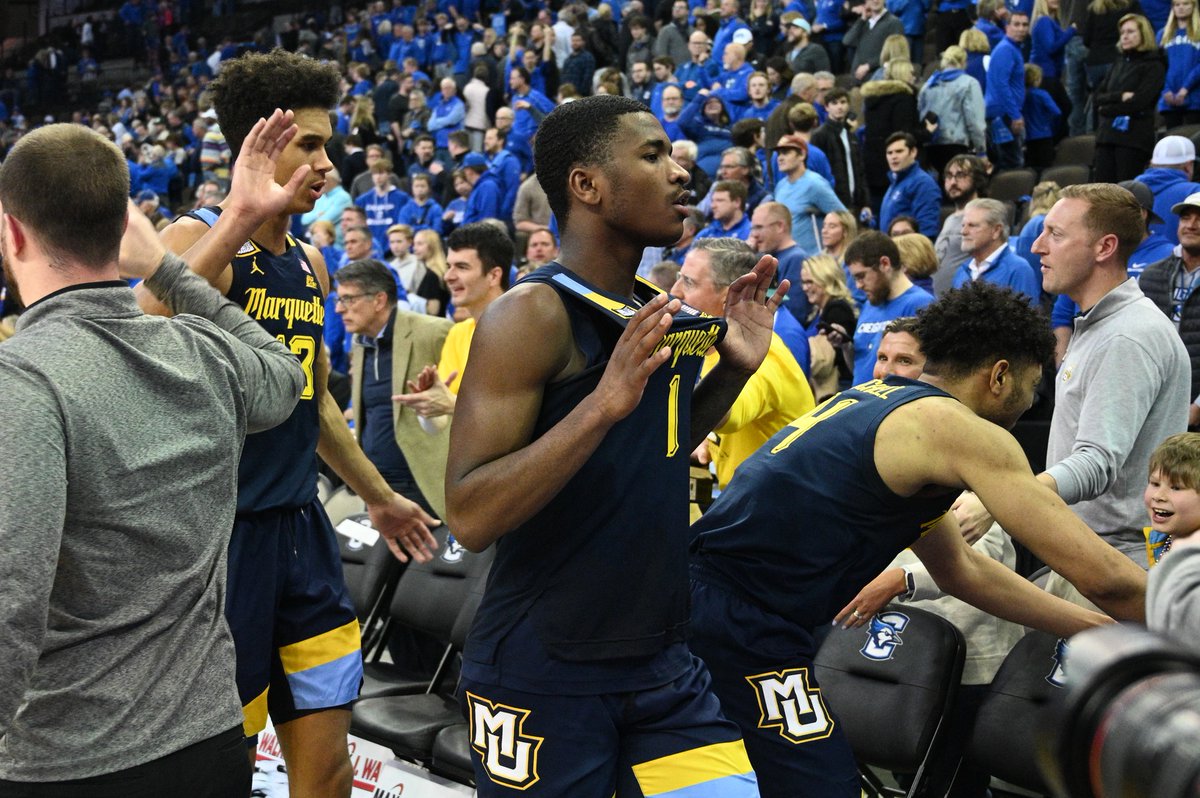 1. Since starting BE play 0-3 last yr, @MarquetteMBB has gone 25-8 since – incl. conf-leading 14-3 this yr. Despite being chosen 9th of 11 in preseason BE poll, Shaka has Eagles in line for 1st BE title since '13 w/ DePaul, Butler & St. John's remaining.
2. It was again tale of 2 halves for Baylor at K-State tonight, as Bears were outscored 44-31 2H in 10-pt loss. 20 of K-State's 28 FGs came on layups/dunks, again calling into question Baylor's interior D. BU now w/ worst def-eff in B12 play of any team last 4 seasons.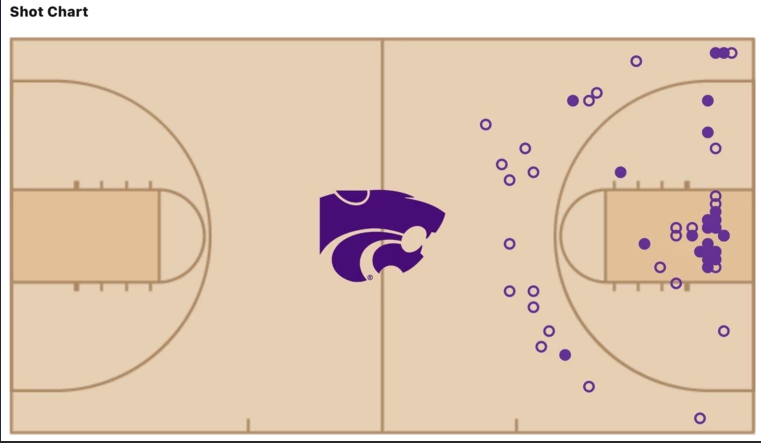 3. Tennessee lost 4th straight road game & for 5th time in last 7 outings as Texas A&M improved to 13-2 SEC. After -21 FT deficit vs. UK, the Vols were -20 vs @aggiembk. No longer asking will TAMU dance this March, but rather, can Aggies win the SEC?
4. After averaging 83 PPG through Jan, Xavier held under 70 for 3x in last 4 games in 64-63 L vs. Nova. Cats controlled tempo & frustrated XU, leading to 19-2 pts off TO. Xavier's Souley Boum has 7 ast/14 TO in 3 recent Ls after having 4.3:1 ATO in Jan.
5. Coming off OT W vs. Okla, Texas hammered Iowa St. 72-54 to stay even w/ KU in B12 race. Cyclones have lost 4 of last 5 games & 7 in a row on road. Gabe Kalscheur's 3FG struggles continue going 3-11 (25% last 7 games). Before closing vs. KU, Texas is @ Baylor & TCU.
EXTRA: Miami stayed 1 game behind UVA in ACC standings w/ road W at VT; Mich St held home serve vs. IU in battle of B1G middle (7 teams have 7 Ls in conf play); Mizzou (11th preseason SEC) notched 20th W vs. Miss St.; TxTech conts. strange late-season surge w/ W at Oklahoma.